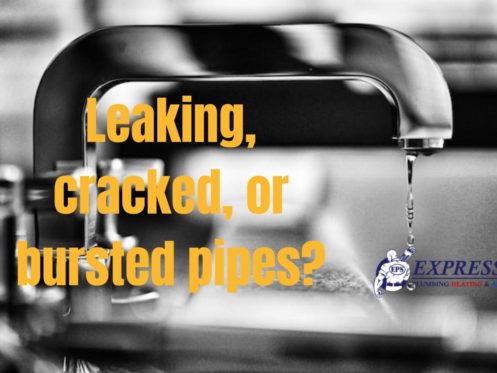 Why Stop Leaks?
As you know, hidden leaks can end up costing you hundreds of dollars a year. In addition to the water bill raising, the costs for water damage will be extensive as the leak continues to be without a repair. There are a few things that you can try on your own to determine a plumbing leak has occurred. Such as, turning off all the water in your home and checking your water meter. Yet, how do you know exactly where it is at? A plumber may be the answer to the question.
There's a Better Way!
For plumbing leaks hire a plumber who has the proper equipment to locate it. Also, knowing the type of equipment a plumber might use will help you identify whether your money is going to your greater good. Yet you might be asking the question: "How do plumbers find a hidden leak without tearing into all walls?"
Powerful and Effective
Plumbers have leak detection equipment that can quickly and accurately find the source of leaks. Even if the leak is under concrete or behind a wall. Ground microphones or listening discs are acoustic listening devices that a plumber uses to find leaks. Also, an acoustic amplifier can be used to amplify the sound of plumbing leaks that may be too quiet to hear.
More ways than one
Video inspection tools and plumbing cameras are also valuable tools. A plumber regularly uses them to find leaks. Video inspection can pinpoint the exact source of a leak quickly. Especially, if the plumber has a decent idea on its general location. This visual aid allows the plumber to also evaluate different repair options.
A common video inspection tool consists of a camera and light mounted onto a fiber optic cable. Which, can fit into pipes of many different sizes and send feedback directly to the plumber through a monitor.
Knowing Who to Trust
A plumber uses the above leak detection equipment to find plumbing leaks very quickly. A homeowner will usually not have much luck if they try to find a hidden leak on their own. You should call Express Plumbing Service if you suspect that you have a plumbing leak.
The Best Part
Express Plumbing Heating & Air is a BBB +A rated company. We're here to give you an expert opinion and not a sales pitch. So, you'll have options on how to fix those little leaks or those big leaks that have turned into a disaster. Call Express Plumbing Heating & Air today to get your plumbing problems fixed.